Background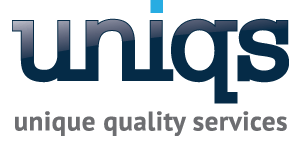 The company was created in 2005 to consolidate the experience of high level IT consulting in Argentina and Latin America.
The structure of this company is based in people with consultive technical knowledge on IT in big multinational companies.

There basis are the join of expertise from professionals that lead the technology areas of telecomunications companies, acquired from many years resulting in the creation of this consulting company, that besides giving professional services to these big companies we also give it to other medium and small as well.

Wit these profiles we understand faster where the customer is and what he needs to improve the IT services that he actually has. The personalized attention makes the client feel understood and treated by equals that know there problems ans can help them.

Also is important our commitment with the customers, that forces us to recommend them the best soluiton regarding their needs, clearly demostrating that we dont sale either hardware or software.
We only offer our services and that the customer keep satisfied with our job and see the improvements, with an agnostic assessment and without obligation of any kind.

We are clear that we offer professional services for all systems Unix, Linux and Windows, free or commercial flavor.
Finally, we are in the way of developing some software to help the necessities we found on the market.